In addition, this article is in need of an update.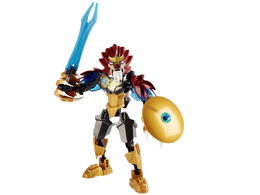 An Ultrabuild is the result of a normal Legends of Chima character using the power of the mystical CHI. Ultrabuilds will also be made into LEGO sets in late 2013.
Notes
A character can become an Ultrabuild when they obtain enough CHI in their cores.
Gallery